Listen to this blog post here
1920s-1930s
It's undisputed that Mobsters ruled early gambling in Reno, Nevada's 1920s and 1930s. Two club owners who offered games of chance in the city courageously wrote, in their memoirs roughly two decades later, about the powers that were.
Here are the authors and their depictions created with words: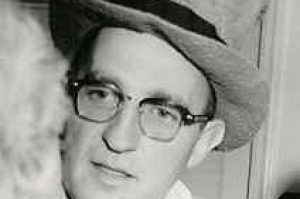 Harold Smith, Sr., I Want to Quit Winners (1961)
Smith encountered the Reno Mob in his casino Harolds Club in 1937, two years after it opened. The co-proprietor explained:
"Let us say they were a local mob with options on outside talent. They had a club — we'll call it the Gibraltar — and it did a good business. Who owned it in fact, I cannot, or will not, say. However, a very prominent Nevada citizen whom we shall call Mr. Senior was sufficiently regarded at the Gibraltar for every employee to snap to attention at the sight of him.
"Baby Face Nelson, the Chicago gangster then on the lam, had made the Gibraltar his local headquarters and might be seen playing Pan there any day. Rumor had it the Cribs and their fifty-odd prostitutes down by the river were Gibraltar-owned. So was at least one Reno city councilman."
"The Gibraltar" clearly was the Bank Club and "Mr. Senior," George Wingfield, Sr. As for the Reno City Council member (third ward), that was William A. Justi. He also was the police committee chairman for several years, a position through which he "virtually controlled police affairs" according to the Reno Evening Gazette (March 16, 1936).
Smith commented on the Mob's approach to outsiders:
"They never sent any word of warning to us. That wasn't the protocol; they were more discreet than that."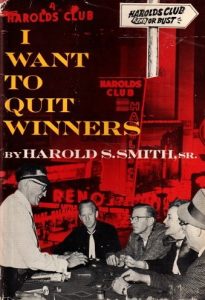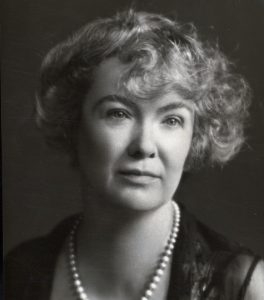 Belle Livingstone, Belle Out of Order (1959)
Belle Livingstone, socialite and New York speakeasy owner during Prohibition, had a run-in with the Reno Mob when she opened The Cowshed on Virginia Street without their permission. Then unaware of their existence in town, she hadn't anticipated any problems. She was wrong. She wrote:
"After all the years I had lived on the Continent, I should have remembered that in any gambling town there is always an underworld that runs everything — a clique that calls the shots in every racket, decides who may and who may not operate and under what terms, even elects public officials. This was as true in the Reno of the Thirties as anywhere else, except that in Reno the underworld was at the same time the uppercrust."
As for those elite gangsters, she described them this way:
"At the time I was [in Reno], it was reputed that a certain financier, owner of seventeen banks in Nevada, was the real ruler of the little city, although Mayor Roberts sat in the chair; that the said financier and three partners formed a four-headed Octopus which strangled every business that didn't pay money into their till; that no one could possibly operate without their sanction; and that to them every form of vice — from the dirty, painted girls in the red-light district to the flourishing hophouses — made obeisance."
Whereas she didn't name them, obviously the banker was Wingfield. Two of the partners she recalled undoubtedly were James "Jim/Cinch" McKay and William "Bill/Curly" Graham. The third partner might've been Justi or someone else.
Like Smith, Livingstone noted that the Mob didn't verbalize their desires to intruders like her but, rather, sent their henchmen to send their message through violence. She wrote:
"The Octopus, moreover, had its own way of dealing with outsiders who tried to become insiders. This was the silence treatment, which might result in anything from a few days in the hospital to a few appropriate remarks to the mourners."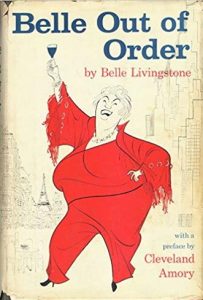 Historical Documentation
At the time Smith and Livingstone's memoirs were published, Wingfield, McKay and Graham were still alive. (Justi had died in 1945.) Had either author named any of the Mobsters, they could've experienced  extreme repercussions as a result. Even describing them as they had was risky.
In taking the chance they did, Livingstone and Smith recorded for posterity the key dirty players in one of The Silver State's significant eras, and Nevada history is better for it.