It Really Happened!
The Latest Blog Posts
Read more gambling stories of the past — compelling tales of characters, casinos, crimes and controls that make you wonder: Did that really happen?

Catch Doresa's spots on Las Vegas radio station, KIYQ 107.1 FM.
Doresa's gambling history tidbits air periodically throughout the day on KIYQ. Listen via the station's Internet player for songs by the greats who played Sin City during its heyday — Ella Fitzgerald, Louis Prima, Frank Sinatra and others — and you'll hear some gaming stories of the past as well. Or if you're in Vegas, tune in to 107.1 FM.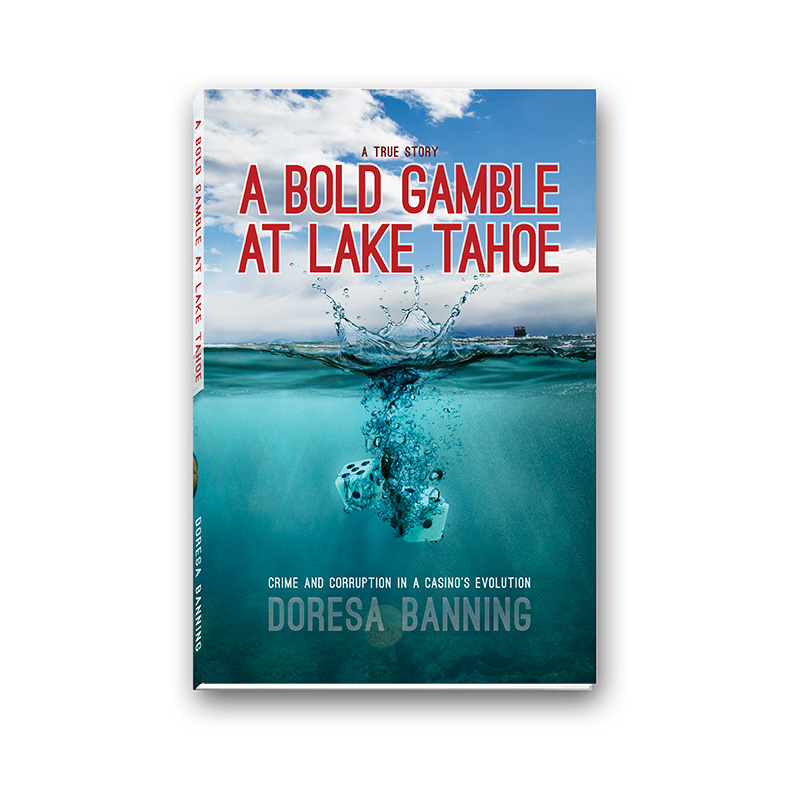 A BOLD GAMBLE AT LAKE TAHOE: CRIME AND CORRUPTION IN A CASINO'S EVOLUTION chronicles the rocky, 15-year journey — from idea to stability — of a Nevada hotel-casino during a Wild West era (1960 to 1975) when mobsters financed and ruled many gambling clubs, racketeering abounded, and regulators struggled to clean up the industry yet allow it to flourish.
The setting is Incline Village, a sparsely populated township on the north shore of Lake Tahoe, where the locals, staunch protectors of the area's natural beauty, detest having a casino in their backyard.
In spotlighting the casino business, which is like no other, the entertaining and educational story boasts conflict galore — misdemeanor and felonious crimes (from wiretapping to kidnapping), contentious lawsuits, community protests, casino cheating incidents, a well-publicized criminal trial of a proprietor, bankruptcies, failed sales attempts and more.
This nonfiction book is another chip in the stack that is Nevada's compelling gambling history.