Listen to this blog post here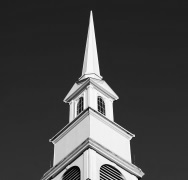 1958
Reverend Maurice D. Tulloch, 50, a Kansas man, gave up his Baptist ministry for shilling in a Nevada casino.
Feeling as though his life was suffocating him, a month earlier he'd walked out of a church seminar and had gone to a bus station where he'd heard a woman purchase a ticket to Las Vegas.
On a whim, he'd done the same. With only $20 in his pocket, he'd headed to Sin City, having left his wife and two adult children behind.
Photo from freeimages.com, by Andrew Beierle