Listen to this blog post here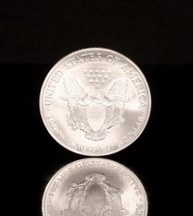 1956
As revelers welcomed the new year at the Sands in Las Vegas, Nevada, management gave every guest (an estimated 18,000 of them) a brand new silver dollar.
Additionally, they gifted each of the 700 women in the showroom a satin bag filled with 25 silver dollars.
That's a total giveaway of $35,500 (a $311,000 value today)!
Photo from freeimages.com