Listen to this blog post here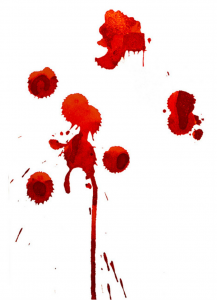 1935
Police discovered John S. Parks, a 67 year old, carrying a loaded Colt 45 automatic on a downtown Reno, Nevada street around midnight on a July Monday.
With blood streaming from his nose and smeared on his face and clothes, Parks refused to say what had caused his injuries. After taking him to the hospital, they jailed him. He was released the next day on $200 bail until his trial for carrying a concealed weapon.
It then came to light that Parks had engaged in fisticuffs that night with a co-worker, Frank Soares. Both men were dealers in the Colombo Hotel's gambling club. Witnesses said Parks had hit Soares first after a heated argument, after which Soares, 38 years younger, had bested him. Parks had threatened to kill his adversary.
History of Violence
The altercation with Soares wasn't Parks' first. In 1922, he'd shot a porter at the Overland Hotel in the hallway outside the room in which he'd been staying. Parks, who'd been drinking earlier, had grown angry when he'd asked for a second room key, and William Hubbard had responded that one couldn't be procured until the next morning. Parks had drawn a revolver and when Hubbard had run, he'd shot twice, hitting him in the neck.
"I am a southerner and hot headed," Parks had told the arresting officers (Nevada State Journal, July 13, 1922).
Fortunately, Hubbard eventually had recovered. When the case had gone to trial, the jury members had failed to reach a verdict after more than six hours' deliberation, so the judge had discharged them. A second trial had ensued, in which jurors had found Parks guilty of assault with a deadly weapon, a lesser charge than the first — assault with intent to kill. He'd served two years in the Nevada State Prison.
Unexpected Outcomes
Eleven days following the scrap between Parks and Soares, the elder gambler died in the hospital from brain injuries caused from a fractured skull. Law enforcement arrested Soares but waited to charge him until an autopsy of Parks could be undertaken to reveal the cause of death.
Ultimately, the coroner determined Parks hadn't passed away from the wounds he'd sustained from his fight with Soares. Having been cleared of any wrongdoing, the dealer was released.