Listen to this blog post here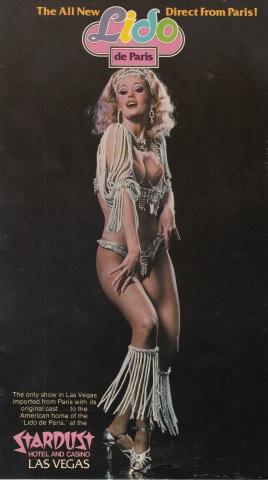 1969-1971
Patron Alvin Glasky sat in the Stardust hotel-casino's showroom in Las Vegas, Nevada, watching Lido de Paris on a Saturday evening in 1969. As one of the topless showgirls was being lowered from the ceiling over the crowd, she fell off the platform and landed on him.
Two years later, Glasky filed a lawsuit, seeking $403,700 (about $2.5 million today) in damages for internal and external injuries caused by "a falling nude" (Desert Sun, April 1, 1971).
The outcome of the suit is unknown.