Listen to this blog post here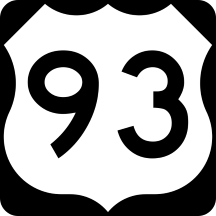 1954
Due to the 1953 scandal in Wells, Nevada, the Nevada Tax Commission members in June 1954 prohibited open gambling in the town of Jackpot in The Silver State, just south of its border with Idaho, along U.S. Route 93.
They worried that gambling 1) couldn't be policed easily in that remote area and 2) might cause resentment among Twin Falls residents because Idaho had outlawed its only legal gambling — slot machines — earlier that year.
In July, Nevada banned gambling, too, in Wells (further south on the 93).