Listen to this blog post here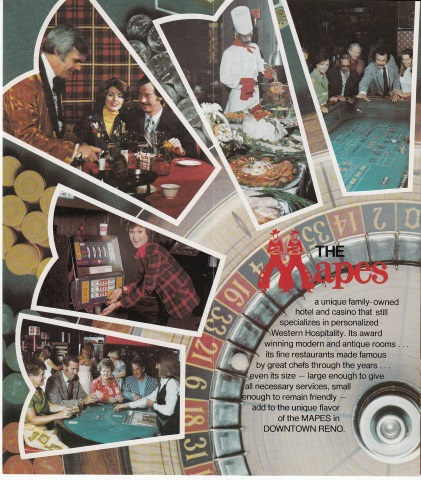 1947
When the luxurious 12-story Mapes hotel opened in Reno, Nevada on Saturday, December 27, 1947, it boasted two casinos.
One was on the river side of the main level, the other in the southwest corner of the Sky Room, mainly for dining and dancing, on the top floor.
Both spaces boasted a "modernistic design, mirror pillars and artistic workmanship" (Nevada State Journal, Dec. 27, 1947).
Craps and roulette (3 tables each), 21 (six tables) and slot machines (66 of them) were offered initially.