Listen to this blog post here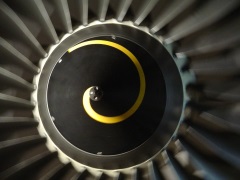 1946
Owners of the Casa Vegas gambling club in Southern Nevada, Duke Wiley and Eddie Alias, announced their plan to acquire and convert a surplus, four-engine transport plane into a casino in the air. Slated solely for the then three-hour flight between Las Vegas and Reno, it was to offer on-board roulette, music and entertainment.
"This will enable tourists, harried business men and others to enjoy gambling while traveling and thus save time in the air," Wiley told the local press.
However, it seems the idea didn't fully take off and was scrapped.
Photo from freeimages.com, by Steven Kuijs