Listen to this blog post here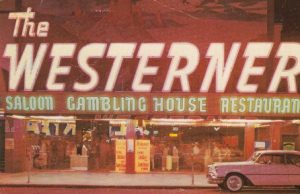 1951
Upon entering The Westerner casino in Las Vegas, Nevada, an electrician told the guard he'd been dispatched to repair a boiler connection. After being admitted to the utility room, he produced a pistol and disarmed the security officer with it.
Next, he forced the two cage workers to open the safe, transferred its contents to a canvas bag and locked the duo in the vault. He exited via the boiler room into the alley.
The pseudo-repairman got away with $28,000-plus (about $268,000 today).