Listen to this blog post here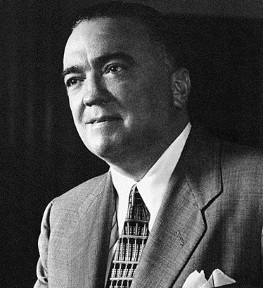 Former FBI Director J. Edgar Hoover was such a rabid fan of horse racing that every summer, when in nearby La Jolla for his annual physical exam, he visited Del Mar in California, where he had a designated parking space and a private Turf Club box. Along with spectating, he wagered, frequently as much as $200 a race.
"The story in the corridors of the FBI building was that the agent who had the grayest hair was the one assigned to get Hoover to the race track on time," wrote John Christgau in The Gambler & The Bug Boy: 1939 Los Angeles and the Untold Story of a Horse Racing Fix.
Photo from the FBI