Listen to this blog post here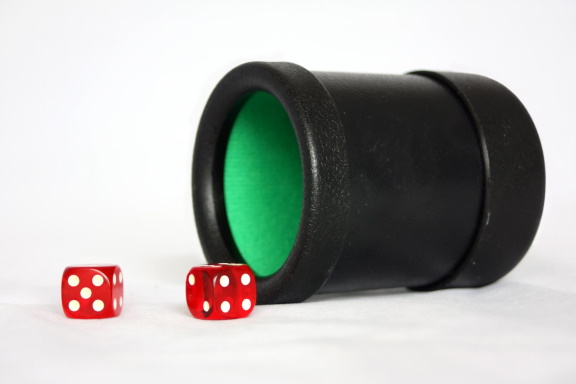 1964-1965
"Build it, and they will come" wasn't a sure thing for gambling houses in Nevada, particularly ones offering an uncommon game. Case in point is the Barboot Coffee House and Casino in Reno.
The Visionary
C. Mathias "Matt" Skender, moved from Michigan to The Biggest Little City to introduce his favorite gambling game — barbudi — there. Most recently, the Pennsylvania native had worked in various private barbudi clubs at night and as a projects engineer during the day. Prior to that he'd attended Wayne University in Detroit and before, the Carnegie Institute of Technology in Pittsburgh.
What It is
Barbudi, name variations of which include barbouti, barbooth, barboot, barbouti and barbotte, is a dice game for up to 12 players, believed to have originated in Greece around 450 B.C. After proliferating in Eastern Europe, it made its way to the Near East then to Mexico and, eventually, Canada and the U.S. By the 1960s, barbudi was played by thousands of people in Idaho, Oregon, California and a few other states but wasn't recognized legally in The Silver State, according to Skender. The game was most popular among certain groups of people, including Greeks, Turks, Basques and Jews.
Educating Regulators
After landing in Reno, Skender applied in February 1964 with the state's gambling regulators for a license to offer barbudi in a club he planned to open at 208 N. Center Street (between E. Commercial Row and E. Second Street). 
Because the Nevada Gaming Commission (NGC) members were unfamiliar with barbudi, Skender explained and demonstrated it to them. He indicated he'd spent 20 years improving the game and, accordingly, had designed a table layout for it, which he showed them. It contained a row of 12 numbered positions on one side, on which dealers kept track of individual bets using red and green colored markers, each marked with a number between 1 and 12.
The following month, the NGC approved Skender for such a gambling license. For some reason, though, the location he'd chosen for his enterprise didn't work out, and his license expired.
Getting Approval, Take Two
To support himself, Skender began driving a cab. He told all of his customers about barbudi and how great it was and invited them to his barbudi establishment once it opened.
It took him nearly a year, but the barbudi afficionado finally scouted out another prospective location, this one on Fourth Street. He'd also, by this time, found some people interested in investing in the enterprise. One was the property's landlord, Martin Schwamb, the founder of Martin Iron Works located next door. Another was William C. Franks.
In September 1965, Skender reapplied for a gambling license and for him, his wife Betty Skender, Schwamb and Franks to open a gambling club worth $12,500 ($108,000 today). In November, the NGC approved the group for one barbudi game, one poker game and four slot machines.
At Long Last
That same month, Skender debuted the Barboot Coffee House and Casino at 560 E. Fourth Street (between Evans Avenue and Sutro Street). Along with the gambling, he offered Turkish coffee and sandwiches, free for players, but no alcoholic beverages.
At the time, he told the Nevada State Journal (NSJ), "In the year or so that I've been here, I've met hundreds of people who know barboot and have long wanted a nice place to play the game. I also think it might catch on with a lot of people who would just like to try something new in the way of coffee house gambling" (Nov. 26, 1965).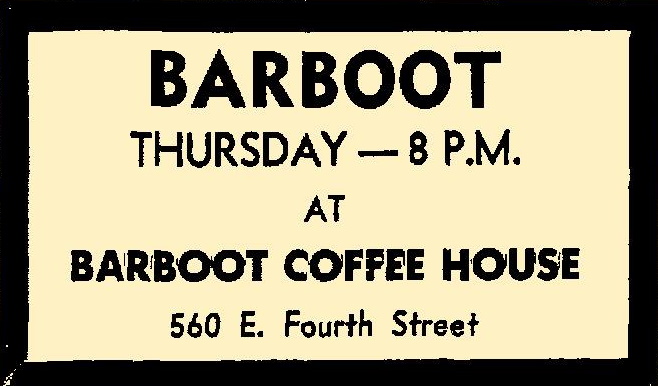 Not So Fast
In only a few weeks, though, the new entrepreneur realized he'd been overly optimistic. In reality, his Barboot Coffee House just wasn't getting the level of business he'd thought it would.
He shuttered it, for good.
Why do you suppose this gambling place did poorly?
———————————————————-
Photo: by Christin Gasner, from Pond5.com