Listen to this blog post here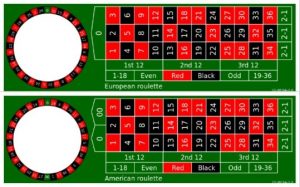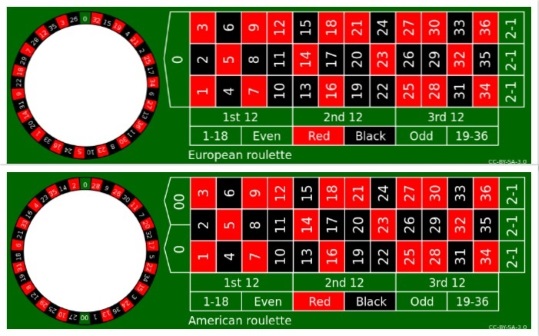 1840s-Today
Gambler Francois Blanc, at his casino in Bad Homburg, Germany, introduced roulette in the early 1840s with only 0 and no 00 on the wheel and table layout, a choice he stuck with when he assumed control of the Monte Carlo in Monaco two decades later. This roulette version became the European standard.
In contrast, American roulette games contained both 0 and 00, which afforded casinos about a 5.26 percent advantage.
The European version reduced the house's edge by as much as half, and because players stood a greater chance of winning with no 00 involved, it grew much more popular.
Photos from Wikimedia Commons: by Betzaar.com, European Roulette and American Roulette