Listen to this blog post here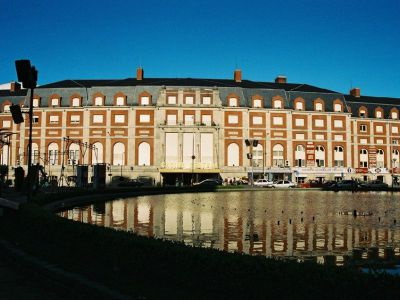 It opened in 1939 and for years was the world's largest.
It was (and still is) in Argentina's Mar del Plata, the "smartest, most opulent, most ostentatious shore resort in South America," as described by "Around the World" columnist Temple Manning in 1949 (The Courier-Express).
Its large, magnificent building showcased an eclectic architectural style.
It was owned and operated by the government.
Its nightly take was higher than at any other continental enterprise of its kind.
In the late 1950s, it could accommodate up to 20,000 people.
It was Casino Central.