Listen to this blog post here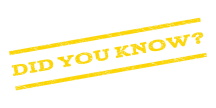 Here are some modern day facts about gambling in the U.S., courtesy of southfloridareporter.com.
Most Number of Casinos
Nevada has the most casinos, 334 of them. The state legalized gambling in 1931.
Oklahoma is the runner up, with 134 casinos. Gambling became legal there only in 2004.
No Casinos
These five states don't have any casinos: Alaska, Tennessee, Utah, Vermont and Virginia. All other states have at least one casino.
Minimum Required Age
In most states where gambling is legal, the minimum age required to be able to gamble is 21.
However, it's age 18 in Idaho, Minnesota and Wyoming.
Other exceptions are Arkansas, California, Connecticut, Delaware, Florida and Indiana. In those states, 18, 19 and 20 year olds may participate in limited gambling only, typically bingo and other kinds of parimutuel betting.