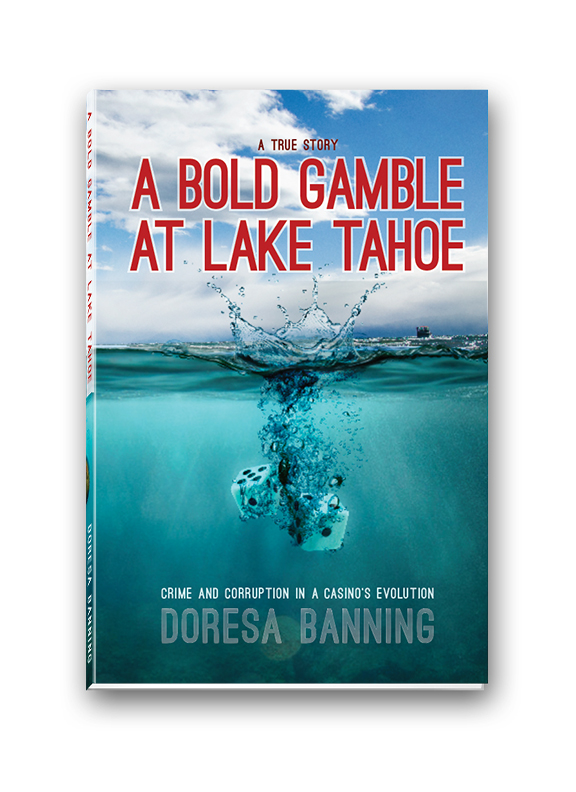 GAMBLERS, RACKETEERS, CELEBRITIES: MOST HERE DIDN'T PLAY BY THE RULES
THEIR M.O.? SLIPSHOD STRATEGIES, ILLEGAL MOVES
Their new, nature-inspired hotel stood amid a Northern Nevada township of more trees than people. The raw beauty of that lakeside spot on the cusp of development portended enormous getaway potential. The owners, legitimate businessmen, strove to add a casino, but no one would finance it.
Then Jimmy Hoffa's Teamsters pension fund wormed its way in. The locals objected to a gambling house in their neighborhood. Shady characters usurped the enterprise. Lives were threatened. State agents witnessed an employed stickman using misspot dice. Felonious crimes occurred on the property, allegedly. Lawsuits by and against one owner crept into the double digits. And those events were just a handful of a mounting pile of troubles.
This is the story of a gambling business' journey from concept to stability during the 1960s and '70s, a time when the industry was Mob infiltrated, often volatile, theft and cheating prone, and unpredictably policed.
That once fledgling inn now is the Hyatt Regency Lake Tahoe Resort, Spa and Casino.
If you'd like an e-mail reminder when the book is available, in either paperback or as an e-book, please submit your name and e-mail address to Doresa at db@doresabanning.com or fill out the form below.