Listen to this blog post here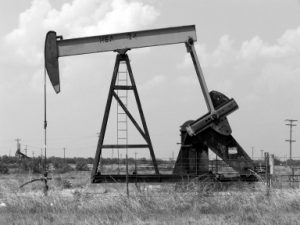 1921
Two Minnesotans each wagered $5,000 (about $67,000 today) on a new Fort Scott, Kansas oil well not producing 25 barrels the first day. Twenty-seven Kansans pooled the same amount and bet the opposite. The latter group won and was paid.
The losers, however, alleged that water had been mixed with the oil to reach the 25-barrel mark and took the case to court, hoping to recoup their $10,000.
Instead, all 27 men were charged with illegal gambling as such activity was prohibited in Kansas then.
Photo from freeimages.com: by Julie Elliott-Abshire